What Is Islam?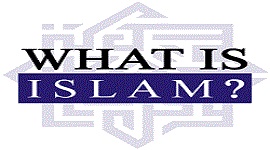 Islam is not a new religion, but the same truth that God revealed through all His prophets to every people. For a fifth of the world's population, Islam is both a religion and a complete way of life. Muslims follow a religion of peace, mercy, and forgiveness, and the majority have nothing to do with the extremely grave events which have come to be associated with their faith. Islam simply means to achieve peace – peace with God, peace with oneself, and peace with the creations of God – through wholly giving oneself God and accepting His guidance.
Who Are Muslims?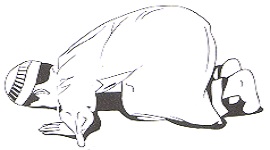 One billion people from a vast range of races, nationalities and cultures across the globe – from the southern Philippines to Nigeria – are united by their common Islamic faith. About 18% live in the Arab world; the world's largest Muslim community is in Indonesia; substantial parts of Asia and most of Africa are Muslim, while significant minorities are to be found in the Soviet Union, China, North and South America, and Europe. Muslims come from all races, nationalities and cultures across the globe. They have varied languages, foods, dress, and customs; even the way they practice Islam may differ. Yet they all consider themselves to be Muslim.
What do Muslims believe?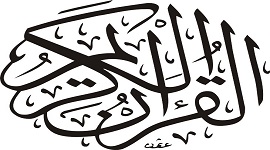 Muslims believe in One, Unique, Incomparable God; in the Angels created by Him; in the prophets through whom His revelations were brought to mankind; in the Day of Judgement and individual accountability for actions; in God's complete authority over human destiny and in life after death. Muslims believe in a chain of prophets starting with Adam and including Noah, Abraham, Ishmael, Isaac, Jacob, Joseph, Job, Moses, Aaron, David, Solomon, Elias, Jonah, John the Baptist, and Jesus, peace be upon them. But God's final message to man, a reconfirmation of the eternal message and a summing-up of all that has gone before was revealed to the Prophet Muhammad through Gabriel. God's final message to humanity was revealed to the last prophet, Muhammad (peace be upon him), through the Archangel Gabriel. It confirmed and finalized all previous revelations that were sent to humankind through God's messengers.
How does someone become a Muslim?
Simply by saying 'there is no god apart from God, and Muhammad is the Messenger of God.' By this declaration the believer announces his or her faith in all God's messengers, and the scriptures they brought.
What are the five pillars of Islam?

1. The Testimony of Faith:
The testimony of faith is saying with conviction, "La ilaha illa Allah, Muhammadur rasoolu Allah." This saying means "There is no true god (deity) but God (Allah),1 and Muhammad is the Messenger (Prophet) of God." The first part, "There is no true god but God," means that none has the right to be worshipped but God alone, and that God has neither partner nor son. This testimony of faith is called the Shahada, a simple formula which should be said with conviction in order to convert to Islam . The testimony of faith is the most important pillar of Islam.
2. Prayer:
Muslims perform five prayers a day. Each prayer does not take more than a few minutes to perform. Prayer in Islam is a direct link between the worshipper and God. There are no intermediaries between God and the worshipper. Prayers are performed at dawn, noon, mid-afternoon, sunset, and night.
3. Giving Zakat (Support of the Needy):
All things belong to God, and wealth is therefore held by human beings in trust. The original meaning of the word zakat is both 'purification' and 'growth.' Giving zakatmeans 'giving a specified percentage on certain properties to certain classes of needy people.' The percentage which is due on gold, silver, and cash funds that have reached the amount of about 85 grams of gold and held in possession for one lunar year is two and a half percent. Our possessions are purified by setting aside a small portion for those in need, and, like the pruning of plants, this cutting back balances and encourages new growth. A person may also give as much as he or she pleases as voluntary alms or charity.
4. Fasting the Month of Ramadan:
Every year in the month of Ramadan all Muslims fast from dawn until sundown, abstaining from food, drink, and sexual relations. Although the fast is beneficial to health, it is regarded principally as a method of spiritual self-purification. By cutting oneself off from worldly comforts, even for a short time, a fasting person gains true sympathy with those who go hungry, as well as growth in his or her spiritual life.
5. The Pilgrimage to Makkah:
The annual pilgrimage (Hajj) to Makkah is an obligation once in a lifetime for those who are physically and financially able to perform it. About two million people go to Makkah each year from every corner of the globe. Although Makkah is always filled with visitors, the annual Hajj is performed in the twelfth month of the Islamic calendar. Male pilgrims wear special simple clothes which strip away distinctions of class and culture so that all stand equal before God
What is the Quran?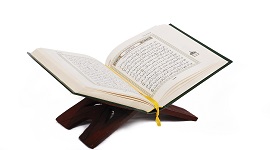 Muslims believe that the Qur'an is the very word of God Almighty: a complete record of the exact words revealed by God through the Archangel Gabriel to Prophet Muhammad (may the peace and blessings of God be upon him). The Qur'an was memorized by Prophet Muhammad and his followers, dictated to his companions, and written down by scribes, who cross-checked it during the Prophet's lifetime. Not one word of its 114 surahs (chapters) has been changed over the centuries. The Qur'an is in every detail the same unique and miraculous text that was revealed to Muhammad over fourteen centuries ago. The Qur'an is the principle source of every Muslim's faith and practice. It deals with all subjects that concern us as human beings, including wisdom, doctrine, worship and law; but its basic theme is the relationship between God and His creatures. At the same time, the Qur'an provides guidelines for a just society, proper human conduct and equitable economic principles.
Who was Muhammad?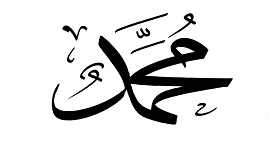 Muhammad (peace be upon him) was born in Makkah in the year 570, during the period of history Europeans called the Middle Ages. Muhammad was the son of Aamenah and Abdullah, from the tribe of Quraysh. He was a direct descendant of Ishmael, the eldest son of prophet Abraham. Muhammad's father died just before he was born, and his mother passed away when he was six. He was raised by this grandfather, the chief of Makkah; and upon his grandfather's death, Muhammad came under the care of his uncle, Abu Talib. Muhammad was a shepherd in his youth. As he grew up, he became known for his truthfulness, generosity, and sincerity; earning the title of al Amin, the trustworthy one. Muhammad was frequently called upon to arbitrate disputes and counsel his fellow Makkans. At age 25, Muhammad married Khadijah, an honorable and successful businesswoman. They were blessed with two sons and four daughters. It was an ideal marriage and they lived a happy family life. Muhammad was of a contemplative nature and had long detested the decadence and cruelty of his society. It became his habit to meditate from time to time in the cave of Hira' near the summit of Jabal an-Nur, the "Mountain of Light" on the outskirts of Makkah.